Lower Limb Biomechanics Course
Dr Abbie Clinics
September 4, 2017
News
TAGS

Biomechanics training

CPD

Dr Abbie Najjarine

orthotics

podiatry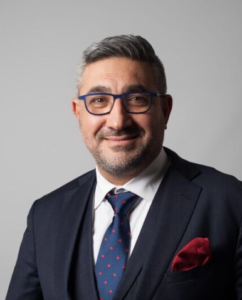 Internationally renowned lecturer and podiatrist, Dr Abbie Najjarine will deliver this two-day comprehensive training program on biomechanics – providing a final chance for podiatrists to earn CPD training points before the year ends.
Dr Najjarine has trained over 20,000 students worldwide and has treated over 250,000 patients in lower limb biomechanics in the past 26 years.  He is also the author of The Orthotic Revolution.
Course outline:
Level 1
Understanding Biomechanics
Forces and ground reaction forces
RCSP and NCSP made easy
Forefoot deformities
Gait analysis and postural assessment
Subtalar neutral made easy to assess
Types of biomechanical foot structures
How to simply assess if patient need for orthotics and types
How to prescribe orthotics to treat a biomechanical deformities
How to cast for orthotics and the types of casting methods used
Conditions treated by orthotic therapy
Level 2
Advance biomechanical training
Six step Najjarine system
RCSP
NCSP
Tibial torsion -measuring malleolar position
Forefoot valgus, Varus, Supinatus,plantarflexed 1st and dorsiflexed 1st made easy to analyze.
Hip range of motion
Leg length using the unique Najjarine method
Placing together the six step assessment test and identifying causes of conditions and treatment techniques.
Casting methods (Hands on training)
Prescription writing
Orthotics types
How to modify orthotics (Hands on Training)
Learn foot mobilisation and adjustments (Hand on Training)
Prolotherapy: how it works and how it assist in your treatment regime
Dry needling-how it works with your treatment regime
Shock wave therapy- how it works with your treatment regime.
Where: 27 Monro Ave, Kirrawee 2232
Cost: $400 for one day + GST or $700.00 for 2 days +GST 
Costs include morning tea, lunch and afternoon tea.
To book please email your contact details to reception@dr-abbie.com including:
Name
Address
Phone number
Number of attendees
Dietary requirements
Or contact (02) 9575-0247.   Bookings must be received by Thursday, 9 November 2017